Welcome to Our Practice
Chiropractor Lansing, IL
18037 Torrence Ave
Lansing, IL 60438

Call us at (708) 895-3228

Fax (708) 895-1057

At Lansing Chiropractic Clinic & Wellness Medical Center we recognize that you have a choice when it comes to your preferred chiropractor. That's why we want you to be as relaxed and informed as possible about our practice: muscle, bone, joint, connective tissue health issues, and treatment options. Whether you are suffering from back pain, neck pain, whiplash, carpal tunnel, migraines or chronic headaches, we've created this information-rich website to give you 24/7 access to an array of the most common chiropractic topics. The more you know, the more comfortable we hope you and your family will be with our practice.
This website also contains information about your Lansing chiropractor, Timothy Durnin, Lansing Chiropractic Clinic, emergency practices and more. We believe our website is the best way for you to stay connected to our practice and get the highest quality chiropractic support.
On behalf of all the Lansing Chiropractic Clinic & Wellness Medical Center chiropractors and staff, we welcome you to our practice and look forward to helping you and your family preserve a lifetime of good health.

Visit Dr. Timothy Durnin's >>BLOG!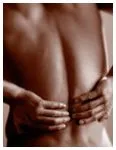 Spinal Decompression Therapy using our DTS table is a safe and effective treatment designed to help relieve your nagging back, neck, or referred pain such as sciatica.
>> Learn More
Therapeutic Laser Therapy is a non-surgical, highly effective treatment for low back, neck and disc pain, soft tissue injuries, chronic pain, joint conditions, arthritis, wound management, & inflammatory conditions.
>> Learn More
---
---