Our office is located in the south suburbs of Chicago, one mile south of I 80/94 on Torrence Avenue in downtown Lansing. We have been in the same location since 1953, and employ a multidisciplinary approach to holistic health care.
Timothy K. Durnin, D.C.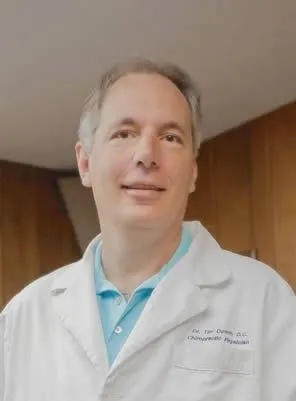 Dr. Durnin is the owner and second generation Chiropractic Physician with over 20 years of clinical experience. Presently serving as co-admitting staff at Olympia Fields Osteopathic Hospital, (Now St. James Olmypia Fields), for several years and writing many newspaper articles on wide ranges of neuromusculoskeletal pathologies and treatments, he is now in private practice serving the needs of south Chicago.
Dr. Durnin has been featured in many local newspapers for his extensive knowledge in neuromusculoskeletal disorders. He is a member: Phi Theta Kappa honorary fraternity, American Chiropractic Association, American Association of Spine Physicians, Illinois Chiropractic Society, Who's Who in America, Presidential Cabinet Member of the National Univerisity of Health Sciences and Board Certified in AMA Impairment Ratings.
Joseph Rickord, D.C.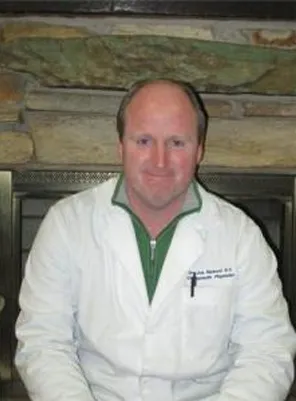 Dr. Rickord has been on staff with us since 1994; Board certified in Acupuncture Graduate of U of I Champaign-Urbana. Dr Rickord graduated from National College of Chiropractic in 1992 and since has achieved overwhelming success in treating a large variety of neuromuscular conditions. He also schedules individual appointments for acupuncture and nutritional guidance.